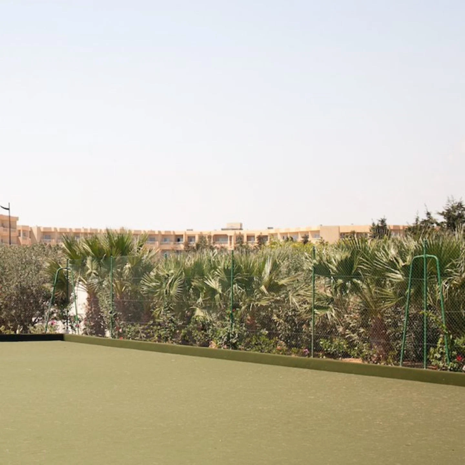 Yes | Shinichi Atobe
Release Date: July 10, 2020
Album Length: 46:19
Genre: House/Techno
Shinichi Atobe is a house/techno auteur from Saitama, Japan, who's committed himself fully from removing the 'ego' component of most auteurs by refusing to give any interviews or even DJ his music. There are no album notes accompanying his releases. Through simple, often elemental song and album titles – Heat, Yes, Loop, Rain, Ocean, Lake – he wants the music to speak for itself and it does: throughout the 2010s, his albums are characterized by tweaks to the formula that result is more and more vibrant albums. 
Case in point are some of the tones on his latest album: the heady rush of synths as both melody and rhythm on opener "Ocean 7" to the synthesized funk of closer "Ocean 1." The title track is patient, presenting clean, contemplative keyboard chords next to the propulsive drum programming. "Lake 3" brings back the hand percussion of his previous album's "Heat 1" and combines them with a deliberate bass-line, which is capped off by the melodic twist of the shimmering keyboard. And "Rain 3" might be the most vibrant of all, with a loop that genuinely sounds like what I imagine rain in night-time Tokyo: purple and alive.
---
Dinner Party | Dinner Party
Release Date: July 10, 2020
Album Length: 23:00
Genre: R&B
Dinner Party is a supergroup of critically acclaimed saxophonist Kamasi Washington, multiple Grammy-winning pianist Robert Glasper and famed hip-hop producers 9th Wonder and Terrace Martin. Notably, all four of these musicians have collaborated with Kendrick Lamar, with all but 9th Wonder having a hand on To Pimp a Butterfly and 9th Wonder producing Kendrick Lamar's follow-up, the Pulitzer-winning DAMN.
Their debut album is perhaps let down from any expectations, but that comes with the territory with names like these. Not helping is that at 7 tracks across only 23 minutes, none of the talents involved – including Chicago singer Phoelix featured on half of these songs – are able to do what they do best. When Phoelix hands over "Freeze Tag" to Kamasi Washington, he happily just re-introduces the melody and by the time he modifies it even slightly, the song has already announced that it's on its way out. Meanwhile, the drum beat on "From My Heart and My Soul" is very classic 9th Wonder boom bap, but it's just begging for a rapper to grace the track (my preference would have been the indelible Rapsody, whom 9th Wonder had recently worked with)—and don't get started on closer "LUV U" where I would've preferred Phoelix's effortless soul to its dated vocoder.
The best songs are the ones that feel like they were cut this year, in the instrumental "First Responders" where Kamasi Washington surprises in his flurry of notes near the end, and the aforementioned "Freeze Tag," whose sober choruses go "They told me put my hands up behind my head / I think they got the wrong one." Even then, a little too smooth and a little too easy-going. File under hip-hop beats for people to study to.
---
That's How Rumors Get Started | Mango Price
Release Date: July 10, 2020
Album Length: 35:38
Genre: Country
Margo Price's life story is well known: financial hardships, the death of her infant son Ezra just two weeks after he was born to a heart condition, her subsequent spiral into depression and a brief stay in prison after a bender. In a turn that reads like the lyrics to a country song, she sold her wedding ring to fund her debut album which landed in the US Country Top 10. Frankly, Margo Price is the greatest gift Jack White has given us in more than a decade (she was signed onto his label, Third Man Records).
That's How Rumors Get Started is her third album, delayed for two months because of the pandemic. It's her first proper album that's no longer through Jack White's label, but what's interesting is that while his name helped expand her audience to people who might not have bothered with country music in the first place, That's How Rumors Get Started is her least country album yet. Helping her produce the album is none other than Sturgill Simpson, who has slowly been moving away from country (and winning Grammys along the way). Now, the model is no longer Emmylou Harris and Loretta Lynn, but instead, Fleetwood Mac's Stevie Nicks and…Tom Petty & the Heartbreakers.
In fact, Heartbreakers' Benmont Tench is here on keyboards, along with Run the Jewels and Adele guitarist Matt Sweeney, and the bassist and drummer from D'Angelo's Black Messiah. Only one song has pedal steel guitar, but otherwise, there are none of the country signifiers that graced her previous two albums (no mandolins and no fiddles either). The guitars are even processed in what could be an early-80s synth-aided rocker on "Heartless Mind."
For me, songs like "Heartless Mind" and the bluesy "Twinkle Twinkle" recall Sturgill Simpson's less interesting turn on Sound & Fury, which played like a keyed-up Black Keys album instead of a Sturgill Simpson one, and even on songs where her songwriting shines, it's still bogged down by the rock/pop arrangements, as on the wet electric guitar on closer "I'd Die For You." 2013-2016 was such a gold-mine for young women from Nashville with the breakthroughs and even follow-ups, from Kacey Musgraves, Ashley Monroe, the Pistol Annies, Brandy Clark and Margo Price.
It seems to me that most of these artists simply have less to prove now than they did back then.
---
Power Failures | 75 Dollar Bill
Release Date: July 3, 2020
Album Length: 78:55
Genre: Rock
75 Dollar Bill are primarily comprised of guitarist Che Chen and drummer Rick Brown. Their last album, I Was Real (released in 2019), generated a lot of acclaim, but also a lot of discussion about appropriation: Chen had spent two weeks in Mauritius, studied their way of playing guitar and brought that sound back to New York with him. So how much you like their music is dependent on whether you think his guitar playing is appropriation versus appreciation, and whether you think the resulting jams are hypnotic or not. 
Their latest album, Power Failures, isn't as hypnotic as before. Whereas I Was Real felt like it was presenting different sounds (West African guitar, American minimalism and blues, jam band) living amicably, Power Failures doesn't sprawl out enough, which isn't surprising since these are unearthed and polished-up songs they've recorded over the years. Shakers are overused on both "Snow Jumper's Harp" and "Another Jumper's Harp" which prevent me from really getting into Che Chen's guitar imitating the kora (a West African string instrument, notably used by Toumani Diabaté and for its rippling sound). The same applies about the blocky percussion on the second "15," which is a shame because the flute and guitar get outright pretty there.
The biggest surprise is the appearance of Yo La Tengo frontman/guitarist Ira Kaplan on the first "15," whose muscular and droning guitar performance harkens back to the louder stuff he was doing in the 90s.