Yo La Tengo | Electr-o-Pura
Release Date: May 2, 1995; 
reissued on September 4, 2020
Album Length: 58:23
Genre: Indie Rock
Originally released in 1995, Matador remastered and reissued this for its 25th-year anniversary—any excuse to listen to one of the best albums by the most romantic indie band! Ever? Ever. Which shouldn't be a surprise to anyone since vocalists Georgia Hubley and Ira Kaplan are indie's longest-running couple; when they harmonize, they sound so impossibly close to one another, and even when they're singing solo, it often sounds like they're singing to the other person. (Even before all the dirty laundry between Kim Gordon and Thurston Moore was aired out, one could note that Sonic Youth basically never took advantage of vocal harmonies.) Plus, they were never ironic about love either; never ironic, period. (Okay, there's a song here called "Attack on Love," but it's also the worst one.)
"I wonder what's on your mind / Look around and see / What it does to me" is the introverted anthem for the hopelessly love-struck. "I waited for you as the trees swayed out of time / In a crowded room I pick up your lonely stare" is hoping that they answer your night prayer, which, of course, they don't. Even on the most overtly pop song "Tom Courtenay," the lines, "I spent so much time dreaming of Eleanor Bron / In a room with the curtains drawn," feels strangely romantic despite the celebrity name-drops and the noisy guitars. Night-times in boring suburbia are less lonely with this album.
---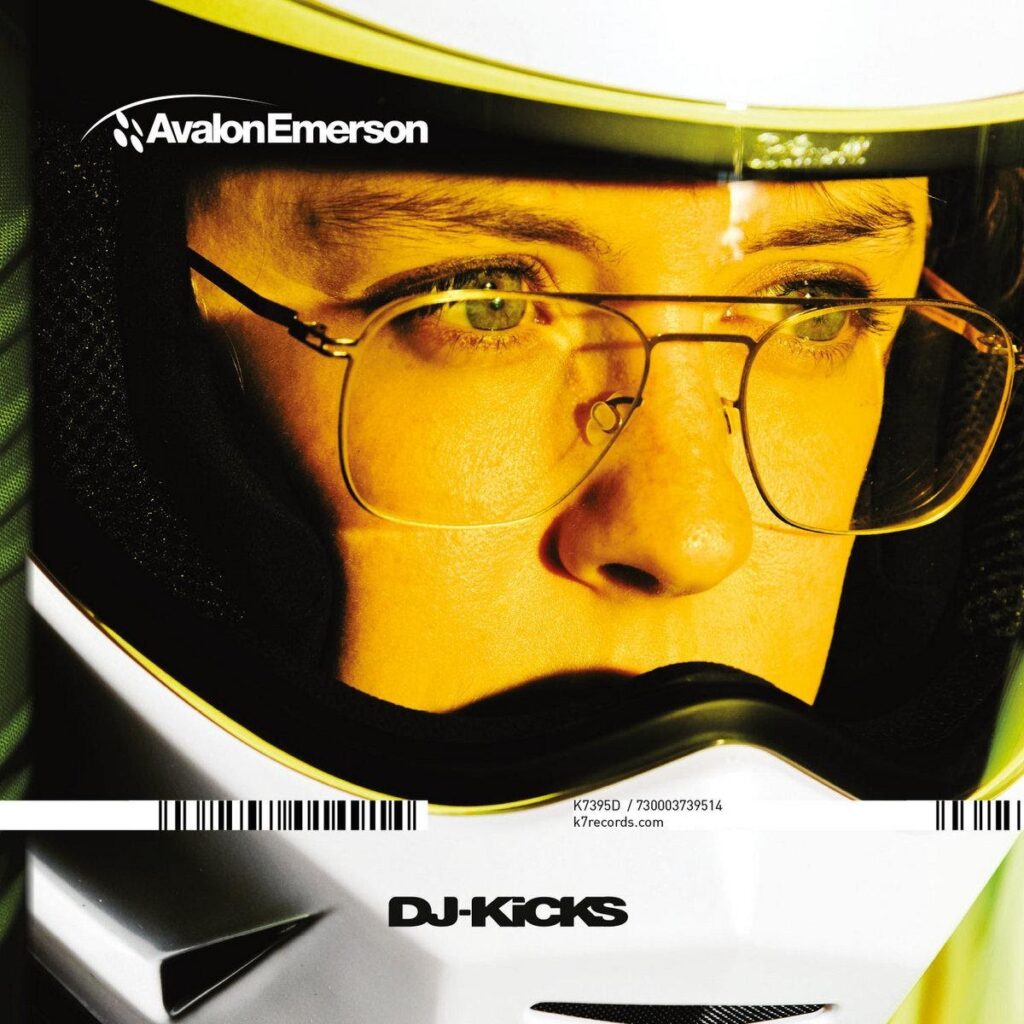 Avalon Emerson | DJ-Kicks
Release Date: September 18, 2020
Album Length: 1:11:58
Genre: Electronic

The trailer for Underplayed, a new documentary about the underrepresentation of female DJs, struck a chord in me as I wondered aloud of how many female DJs I could name; the very next day, the latest installment in DJ-Kicks has been curated by Avalon Emerson. Emerson states that her transition from DJing to song form was upended by the coronavirus lockdown, but you can see her love for guitar-based indie music in some of the song selections.
Her mix starts with a synthed-up but otherwise straightforward cover of indie pop group the Magnetic Fields' "Long-Forgotten Fairytale," and forgotten indie band !!!'s "Hello? Is This Thing On?" makes an appearance later on, albeit a 'rug and tug throwdown' version by Thomas N' Eric. As with any installment in this series, the mix is brilliantly constructed and paced, and the song makeup pulls from Emerson's own work, remixes and crate-digging. Lots and lots of crates were dug here!
As a result we get so many sounds: the bass on Little Mike's "Dirty Pusherman" whose subtitled 'original filthy mix' is assuredly earned; the playful pitched-up vocals in DJ Sense's "Finest." A note to myself to check out Tranceonic, a one-time 70s' Swizz duo that is the first non-Emerson song to appear her here.
---
Tricky | Fall to Pieces
Release Date: September 4, 2020
Album Length: 28:22
Genre: Electronic

By 1998, it seemed the world, and specifically Bristol/UK in general (where the sound came from), seemed to have moved on from the bleak cyberpunk of trip-hop. Tricky never moved on. Instead, he burrowed deeper into his bombed-out basement and released album after album of variations of Maxinquaye, each to further diminishing returns. Fall to Pieces has a tragic backstory as his daughter passed away while Tricky was completing it, and some critics have imbued some songs on the album with more importance, but shuffle these songs with the songs from his last three or four albums and no one would know the difference. Newcomer Marta Złakowska does her best as a replacement for original smoky collaborator Martina Topley-Bird, but the songs themselves don't have interesting enough sonics to backdrop her or other guest vocalist Oh Land; it's interesting that a once-electronic auteur seems to have never bothered to upgrade his drum tech.